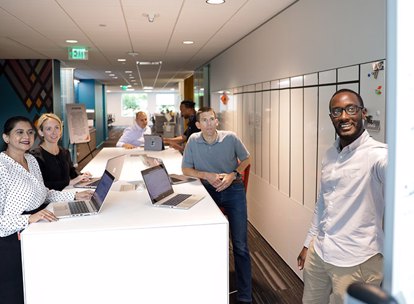 Corporate Functions
Bring Support.
Shine Bright®.
Creating brighter financial futures takes all sorts of skills. Bring yours to our Corporate Functions.
Role Areas Overview
Roles in Corporate Functions that put you where it matters.
Join a HR function that's dedicated to finding and keeping great talent, in a workplace that welcomes all. Split into various teams, HR creates the environment that inspires us all to grow.
View Jobs
Flex your analytical skills within a large, diverse finance and accounting team. Working with other bright financial minds, you can strengthen our competitive advantage and help Discover grow.
View Jobs
Help safeguard our reputation for integrity and excellence. Craft legal advice, corporate strategies and business decisions that impact our entire enterprise.
Team up with top marketing talent to build innovative marketing strategies for an ever-growing brand. Enjoy all the opportunity you need to advance your career.
Create smart financial solutions so our customers can have a brighter financial future. We're one of the largest direct banks in the United States, which means we've got the power to improve the lives of millions.
Join our Operations team behind the scenes, supporting all areas of the business. Solve complex problems, apply quality control and strive for excellence.
View Jobs
Keep brilliant work environments running at their best. Help the team manage everything from our on-site fitness centers to our Employee RideShare programs.
Perform a vital job–monitor compliance and legal risk exposure across the organization. Your work can help us optimize fraud prevention analytics, strategy and execution.
View Jobs
Build one of the most recognizable brands in the U.S. financial services industry. Join us in Community Affairs, Internal Communications, Public Relations, or Center Communications.
Spot the strategic partnerships and investments that will accelerate our innovation and growth. Join the team that's shaping tomorrow's business.
Find Your Role
Opportunities in Corporate Functions
Department Insights
Find out about life in our team
Life@Discover Blog
Corporate Functions–what's happening in our world?