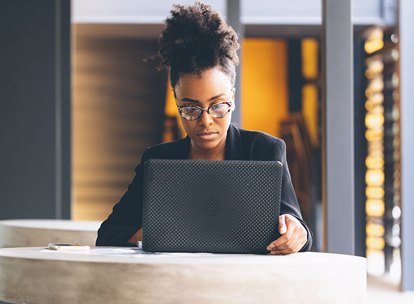 FAQs
Bring Queries. Shine Bright®.
Refine your search
Resume Tips
Application Process & Status
Interview
Requirements
Technical Issues
Other
General internship
Internship Interview
Technical Internship Interviews for Business Technology & Analytics
Non-Technical Internship Interviews for General Business & MBA
Resume Tips
Every role is different. If there's something specific we're looking for, we'll be sure to mention it in the job description. In general, we're excited about candidates who showcase our Discover Behaviors.
The information we recommend including depends on the job you're applying for. In general, here are our tips for the basics: https://jobs.discover.com/blog-posts/resume-tips-from-discover/
If you don't have a degree to put in your education section, that's no problem. Check the job description for the equivalent years of experience we're looking for in lieu of a degree.
We prefer 1-2 pages, but we allow more. Just make sure that what you're including is concise and relevant.
The years of experience we look for depends on the job and your educational background. We'll let you know on each job description what range we're looking for.
We don't generally offer resume review workshops. However, you can read our resume tips for general advice on formatting. And check out our events page for a list of our upcoming sessions, events and workshops.
Application Process & Status
We don't always require cover letters. That said, it depends on the role. Our hiring managers often decide, based on the type of role, if they need the additional information that would be included in a cover letter. If it's not required, you don't have to submit one.
Our job descriptions list the criteria that we think will make someone the most successful in that role. When our recruiters review all the applications, they'll typically prioritize people who meet the criteria we've listed. But if you have experience that you think will make you a great fit, include it on your resume or cover letter to let us know.
If you see multiple positions you're excited about, definitely apply to all of them separately. We have a big recruiting team and that's the best way to make sure the right people see your application.
We don't take in-person applications. All of our job applications are online.
After you apply, one of our recruiters will review your resume. We'll contact you if we think you're a good fit for the role.
Yes, you can always apply for other roles. Just be sure to check the requirements listed in the job description to ensure your skills are a good match for what we're looking for.
We'll email you to let you know that you haven't been selected for the role.
Unfortunately you can't edit your application once you've submitted it.
The required education level depends on the job. In many cases, our job descriptions state the equivalent years of experience for that role in lieu of a degree.
A background check is required.
A critical part of working in the finance industry is ensuring that we meet all regulations, from keeping our data safe to meeting hiring requirements. We perform a comprehensive background screening as a condition of employment for all applicants. Some components of the background screening process may be subject to the Fair Credit Reporting Act (FCRA). In those instances, prior to obtaining a consumer report, we will:

Inform the applicant that their consumer report may be used for decisions about their employment
Acquire (from the applicant) advanced written authorization to obtain the consumer report for employment purposes

Once the consumer report is obtained, we review it to ensure the applicant meets Discover's background screening qualifications.
To learn more about our policy on criminal conviction records, click here.
Interview
We recommend wearing what will make you feel confident and successful. Showing your personality with dyed hair, tattoos, piercings, is great. As a general reference point, most of our offices (when in-person) are business casual.
Our interview processes depends on what team you're interviewing with. Check out our teams pages for more information about our specific processes for each team.
Requirements
We are incredibly proud of our international talent and are able to offer visa sponsorship at our discretion. Check the job description for the eligibility requirements for that role.
We provide relocation benefits at the discretion of the hiring manager, human resources and talent acquisition, based on the availability of local talent as well as the needs of the role, and in accordance with the employee's offer or transfer agreement as determined by Corporate Relocation.
Full-time employees: You're considered a full–time employee if you are normally scheduled to work, and do work, 40 hours per week.
Regular part-time employees: You're considered a regular part-time employee if you're regularly scheduled for less than 30 hours per week and have worked 1,000 hours or more during an anniversary year.
Part-time employees: You're considered a part-time employee if you are regularly scheduled for less than 30 hours per week and have less than one (1) year of service or have more than one (1) year of service and have never worked 1,000 hours or more in an anniversary year.
Flex part-time employees

As a Non-exempt employee, you're considered a flex part–time employee if you work a regular schedule between 30-39 hours per week.
As an exempt employee, you're considered a flex part–time employee if you work a regular schedule between 30-36 hours per week

Temporary employees: Temporary employees are hired for a duration of 16 weeks or less. Temporary employees are generally hired to temporarily supplement the workforce or assist in the completion of a specific project.
Technical Issues
If you forget the password associated with your account, head to the account login page and select the "forgot my password."
You can edit your account information by logging into your account, and selecting "Update Contact Information" in the lower right-hand side once you've successfully logged in.
You can edit the email address associated with your account by logging into your account, and selecting "Edit Account Settings." You can then enter a new email address.
Other
The person who wants to refer you will follow our internal referral process. They will enter your information into Workday (our internal system) for that specific job. Our system will then send you the link to apply.
Apply using the referral link we emailed to you.
At the end of the application there's a "How did you hear about us?" question. Answer "Employee Referral" and list the referring employee's name.
Your benefits start on day one of employment. Check our benefits page for more information on what we offer.
For representative roles in our customer care centers, we list our hourly rate on our job descriptions. For all other roles, ask your recruiter about our pay bands during your interview.
We pay our employees bi-weekly.
We formed a Diversity, Equity &Inclusion Office to identify opportunities and develop strategies and actions in recruiting, hiring, supplier selection, and more.
Our DE&I Office identifies gaps and deficiencies and proposes action plans to help us improve as a company. They help us better understand the challenges at Discover; provide resources to foster healthy discussion; and identify educational, training, and coaching resources to address insensitivity and discrimination.
We are strengthening our Diversity & Inclusion Program. We are committed to becoming more diverse and understand we need to transparently measure our progress. We have set goals for female and minority representation in our leadership ranks, including our Executive Committee.
General internship
Internships at Discover Financial Services range anywhere between 9-12 weeks long and span between the months of June and August. (Start dates are TBD)
Our internships are in Riverwoods, IL; Houston, TX; or Farnborough, UK. Our typical work schedule is three days in the office and two days remote.
Though we don't currently offer relocation assistance for interns, we do offer a variety of housing options for students across all degree levels. (Bachelors, Masters, MBA and PHD)
Discover Financial Services offers multiple housing options depending on degree level. All of our bachelor's degree level interns have the opportunity to opt into fully furnished housing as well as a paid shuttle service to and from our Riverwoods, IL headquarters.
Our Masters, MBA and PHD level interns receive a stipend to help cover their cost of living during the duration of the internship.
The internship program is designed to mimic the work of full-time employees. Interns will work on a project(s) throughout the summer and have similar deliverables that our full-time employees may have. Interns can expect real work with outcomes and metrics that are important and lead to the overall success of Discover Financial Services.
Interns across all degree levels receive mentorship from multiple angles including but not limited to: a peer mentor, a performance manager, and a program manager who is their main development partner.
We consider our internship program the launching point of a great career with us. Passionate, high-performing interns often receive an offer to join our full-time development program upon graduation. In fact, over 90% of our interns choose to return full-time!
Internship Interview
After completing our application, you'll be invited to play a series of games through our partner, Pymetrics. If you're applying to a Business Technology role, you may also be invited to participate in a technical assessment.
Applications are reviewed on a rolling basis and select candidates are invited to first round interviews. For Business Technology and Analytics, these will be technical in nature. For General Business, these will revolve around a case study that will be presented to you at the time of the interview.
Candidates who move forward will then participate in two, 45-minute behavioral interviews with potential performance managers.
Offer decisions are made shortly after the behavioral interviews.
Candidates are typically informed within three business days.
Internship interviews are currently being conducted virtually.
Our Candidate Development Team (Recruiting team) will typically provide an update within three business days.
Technical Internship Interviews for Business Technology & Analytics
All Software Engineer/Business Technology interns must complete a HackerRank coding challenge that is connected to our tech stack and gauges your proficiency levels.
All Software Engineering first-round technical interviews are 45 minutes with an engineer and is connected to the HackerRank coding challenge you completed.
All Data and Analytics first round interviews consist of a 45-minute interview where you'll discuss your technical data skills.
Final round interviews consist of two 45-minute behavioral interviews back-to-back with Engineering Performance Managers.
Non-Technical Internship Interviews for General Business & MBA
First round interviews are 45 minutes and includes a case study plus behavioral interview questions.
Final round interviews consist of two 45-minute behavioral interviews conducted by senior business leaders
Cases are typically centered around business concepts (P&L, how a bank makes money, revenue, and risk are all examples).