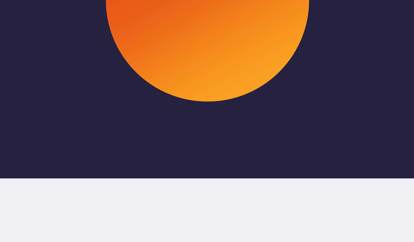 Our Background Check Philosophy

Criminal Conviction Records
We know that a criminal conviction record can make it harder to find a job. We want to make finding your dream job easier, not harder. So we created our employment policies to protect you, job applicants and employees, from being denied a job, discharged, disciplined or denied a promotion solely because of a conviction record.
Some laws and regulations prevent Discover from hiring or employing people with specific conviction records. That said, we review every conviction on a thoughtful case-by-case basis. This review process helps us decide whether there's a "substantial relationship" between your conviction and the job, or whether your conviction poses an unreasonable risk to our workplace.
Review Process
Here's what the Discover review process looks like if you have a criminal conviction:
We collect and review any relevant documentation related to your conviction.
We arrange a meeting for you to explain, clarify or provide additional information.

Taking all the collected information, the factors that we consider include, but are not limited to, the following:
The nature and severity of the conviction and its relationship to the safety and security of others
The length of time that's passed since the conviction and/or completion of the sentence
The number of convictions that appear on your record
The facts or circumstances surrounding the conviction
Your age at the time of the conviction
Evidence of rehabilitation efforts
The job duties and responsibilities of the position you have or are applying for
We provide a written notification of our preliminary decision as to whether a conviction or convictions disqualify you from employment in the position, and you will be given the opportunity to respond.
After considering information provided in response to the preliminary decision, we provide a written notice of our final decision.
With respect to charges or arrests that have not resulted in a conviction, Discover reserves the right to consider any information which indicates that the person actually engaged in the conduct related to the charge or arrest to the extent permitted by applicable laws.
We want to give as many people as possible a chance at meaningful work, while complying with applicable laws and keeping our workplace safe. Join us and see how Discover can help you achieve a brighter financial future.
For any additional questions, please contact BackgroundSupport@Discover.com.