Students & Graduates
Bring Curiosity Shine Bright®
Jumpstart your career and uncover the path that's right for you. Find your spark at Discover.
Uncover Your Passion
Ignite your career
We give you the opportunity to do real, meaningful work from day one. It means you can find what you care about most, and use it to supercharge your career. Learn more about our programs in the US, UK and Asia-Pacific.
Grow With Us
Program opportunities
Pursuing a bachelor's, master's, or PhD? Then we've got a program for you. From summer internships and early engagement programs for current students, to full-time rotational opportunities for recent grads, we offer internships in Tech, Data & Analytics, and General Business.
Early Engagement Programs
For sophomores, our Diversity Accelerator and Explore Discover programs put you in prime position for a Summer Internship.


Internship Programs

For juniors, our Summer Internship programs give you a jump start on your career and the chance to be considered for our Full-time Rotational program.


Full-Time Rotational Programs
For new grads, our Full-Time Rotational Programs give you the freedom to try new roles, work on a variety of real projects and find your spark here.



Awards and Recognition 
Award winning programs
We're proud to have won more than 10 "Vault Top Internship Awards" in 2023.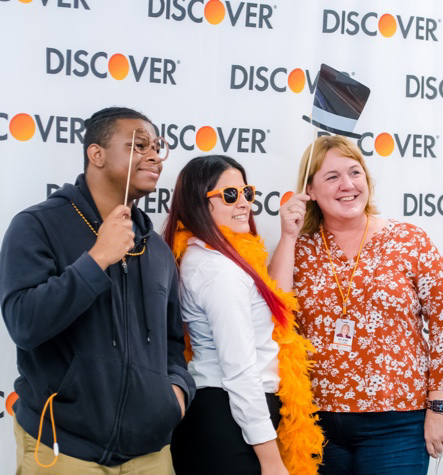 Diversity, Equity & Inclusion
Be yourself here
We care about making sure everyone is accepted, and has a strong sense of belonging at Discover. It's why we've set up our Diversity, Equity & Inclusion (DE&I) program and have 10 Employee Resource Groups (and counting).
More